HIGHLIGHTS:
If you feel chest pain when exercising or exerting this may indicate the lack of blood flow in the heart muscles, consult physician immediately.
Males age 45 years and older and females age 55 years and older are at risk of myocardial infarction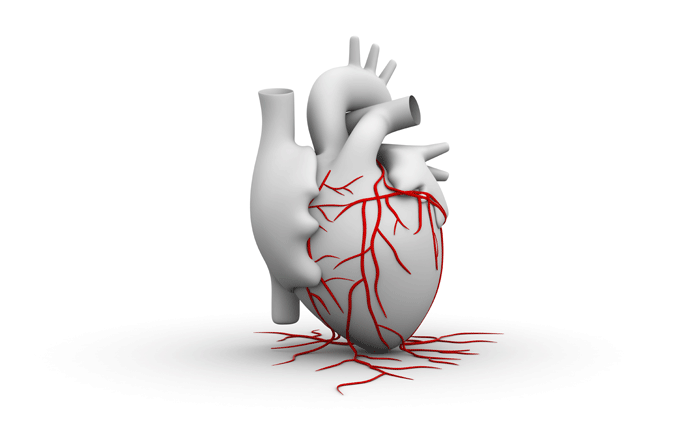 Myocardial Infarction, Indicative of Insufficient Blood Flow in the Heart
Do not forsake, if you feel tired with chest pains after exercise or exertion with shooting pains in the jaws or both arms and recover after a short rest. This may indicate myocardial infarction. Myocardial infarction is caused by plaque or fat deposit in the heart blood vessels that flows through the heart. Normally the blood vessels are hollowed. However, when there is blockage or clog the blood does not flow sufficiently enough to the heart. In the beginning the symptoms may not show but when the conditions worsens the blood may not reach the capillary and causes the heart to work harder.
A blocked blood vessel will not be able to supply the heart efficiently and causes myocardial infarction. Though health and exercise trends are very popular in Thailand at the moment. There are many who do not have time to exercise. Especially in daily life of working days. People forsake exercise and eat unhealthily. Presently many people rely on convenient food which causes diabetes, high blood pressure and high cholesterol. All of these lead to myocardial infarction. With increasing age people are also more prone to myocardial infarction expecially in male population aged over 45 years old and female population aged over 55 years old. Fatigue, tiredness and chest pains should consult physician immediately.
Myocardial Infarction Investigation
Medical history
EKG
Lung X-ray
Echocardiography
Stress test by monitoring heart rates to investigate cardio arrythmia or myocardial infarction and overall heart health
CT Scanof blood vessels
Treatment
Medicine
Cardiac Catheterization, ballon angioplasty or coronary stent
Surgery of artery
Prevention
Health conscious with annual check-up. Exercise regularly with routine that suits you. Get enough rest. Refrain from smoking, drinking and stimulants. For those at risk of myocardial infarction should regularly visit physician. Most importantly if suffer chest pains during exercise and accompanied by shooting pains to the jaws or arms should immediately consult physician. Because every minute counts.
For Further Information
Cardio and Vascular Center
4th floo, Building C, Tel: 038 320 300 ext. 4170-1