Clinics
Samitivej Sriracha Hospital
Psychiatry Clinic
Building C, 1th floor
08:00 - 20:00 น.
66 (0) 3832-0300 Ext. 4183-4
infossh@samitivej.co.th
Psychiatry Clinic at Samitivej Sriracha Hospital
At Samitivej Sriracha Hospital Psychiatry Department, we have a team of practicing professional psychiatrists that adheres to the standards of all Samitivej groups of hospitals under international standards from qualified institute of JCI. Our trained specialists are highly experienced in complete psychological care and evaluations with many years of practices at the Samitivej Sukhumvit branch. Our expert professionals are able to communicate in many different languages with educations from abroad. The doctors' experiences in the field and credentials assure our international standards of conduct.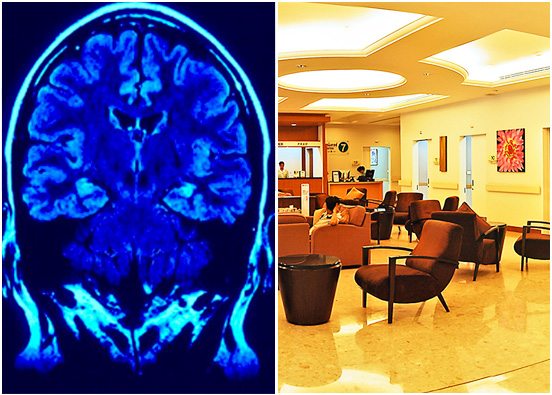 At Samitivej Sriracha Hospital, we understand that psychological concerns are complex and intricate. That is why we oversee each individual as separate cases. Every psychological evaluation and treatment is unique to each individual and we strive to give the best consultations to assist with diagnostics. Our psychological counseling services include: manic syndromes, depressions, mental disorders, substance addictions, social anxieties, insomnia, loss of appetite and over-eating issues with guidance, therapies, group physical therapies, meditation under confidential consultations with our qualified psychiatrists. No matter what ails you mentally or if you need someone to lend an understanding ear, we are here to assist.
Our services
We offer counseling and psychiatric treatments for a wide variety of disorders and conditions, including:
Eating disorders such as anorexia and bulimia
Mood swings
Attention Deficit Disorder (ADD)
Depression and/or suicidal tendencies
Bipolar disorder
Obsessive Compulsive Disorder (OCD)
Alcohol and substance abuse or dependence
Sleeping disorders
Anxiety and phobias
Memory problems
Sexual conditions including decreased sexual desire, erectile dysfunction, premature ejaculation, etc.
Our Facilities and Medical Technologies
Private examination rooms
Group therapy for substances abuse patients
IQ tests for children